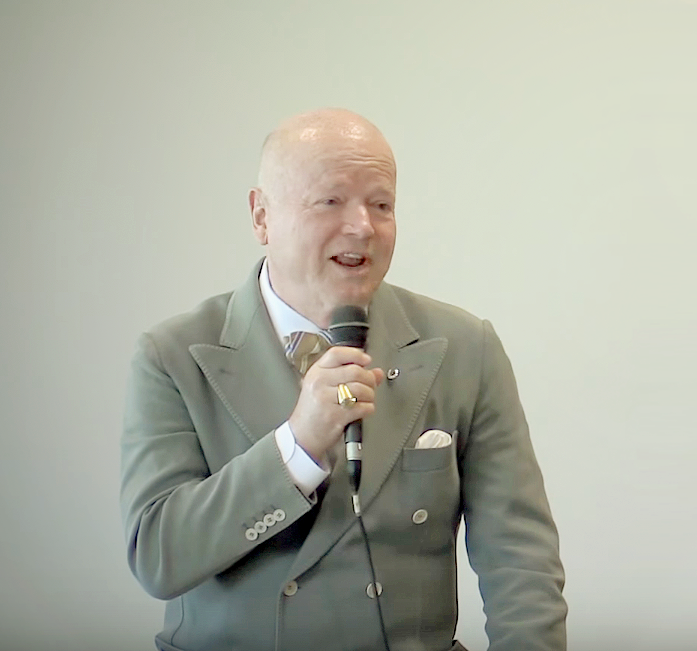 You can book Cal through the BrightSight Group
(609) 924-3060
Info@brightsightgroup.com
LEARNING LEADERSHIP ON THE FLY
My 37-1/2 Years at the Helm of Dollar General
Cal Turner, Jr., stepped into the family business–Dollar General Corporation–at the age of 25 in 1965. "I was the boss's son," he says, "and everyone would assume I had more knowledge and more power than I actually had." Cal had to move the company from "bossism," a top-down approach, to a values-based leadership style that emphasized sharing responsibility and reward. He also had to move it from family affair to independent board, a sometimes harrowing process that saw the family foundations of the company shaken to the core. The lessons of those 37-1/2 years form the basis of this inspirational talk.
YOUR FAMILY ROOTS ARE SHOWING
The Care and Feeding of Family Companies
Dollar General Corporation had its beginnings in a wholesale business started by Cal Turner and his father Luther Turner in the 1930s. By 1965, it had morphed into a chain of 130 Dollar General stores, and third-generation Cal Jr. stepped into a leadership role. "My father basically operated the company from his gut as a seat-of-the-pants entrepreneur," Cal says. "We had no board and had never done an annual report." It was Cal Jr.'s job to take that family business to Wall Street and the Fortune 500, and the story of that rise is replete with everything that can go right–and wrong–with a family business. Cal shares the special challenges and strategies of running, then handing off, a family business that grew to more than 6,000 stores during his tenure and stands at more than 14,000 now.
GLIMPSING HEAVEN WHILE GOING THROUGH HELL
Leadership Lessons In Tough Times
The best leadership lessons are those learned when the going is tough. Cal Turner, Jr., who was CEO of Dollar General Corporation, the family business, from 1965-2003, saw plenty of tough times. There were acquisitions that challenged the company to the breaking point. There was family turmoil that saw Cal fire his brother and saw his father, the company's co-founder, forced out, as well as intense regulatory scrutiny. Cal draws on all that–and some of the good times–to relay timeless leadership lessons that can make any company stronger.
Praise for
Cal Turner, Jr.
"This classic story told through the eyes of my friend Cal Jr. is instructive in almost every area of life. I simply could not put it down. Must-read!"
—Dave Ramsey, bestselling author and nationally syndicated radio show host
"A revealing and colorful book . . . Cal Jr.'s openness about the trials and tribulations both within the family and the company itself, as well as his personal reflection in retirement, is something we can all learn from and is sure to help us be more honest in our own self-assessments."
You can book Cal through the BrightSight Group
(609) 924-3060
Info@brightsightgroup.com